My latest painting... oil botanical
I can't believe I have just dropped of the face of blog land. I need to check on all my friends and see what is going on. Life has just been very demanding since Thanksgiving. We have moved Dan's folks twice and their needs are very intense right now. Fortunately they now live just a five minute drive away, which makes those 2-3 x a day drop by's much easier. Nellie is back from a month of re-hab. Unfortunately she seems right back to where we started before rehab in less than two weeks. The new place is pretty much full nursing care when needed. This is a hard season on everyone concerned, as many of you know having gone through this or in the process of.
Jenna has been back living at home for three weeks and has landed a part time job as of last week. She is also helping her sister with her business as her studio manager. For her help, Meg is training her in the photography business. It is a sweet thing to see sisters working together :)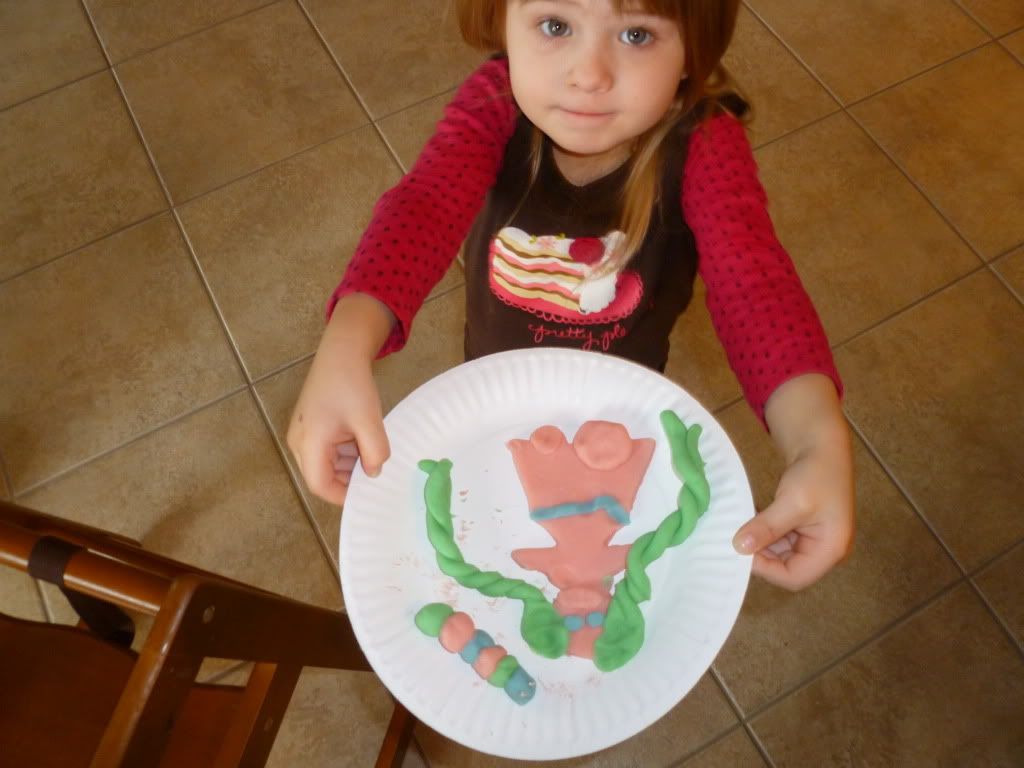 homemade play dough brought out Eden's artistic expression
I have been busy juggling everyone's schedules, with babysitting, grand parents and a daughter back home :)
I am finding a little bit of time to paint in between it all. I unexpectedly found a watercolor teacher, who has so much to teach me. She is great because I have no idea how to really handle the medium. I ask all the stupid questions in class :) Great fun though! I will show and tell when I have something completed.
Well I am hoping to catch up this week on everyone's blog! I think when Jenna gets on a set schedule, I will have a little more order to my days. Hopefully that will happen this week ;)
Here are a few quick pictures I snapped at Art Walk last week
Loose watercolors